VEP Associates Professional Services


Biography of Vera Primus,
President & CEO
VEP Associates Professional Services
VEP Bookkeeping Services
The company was founded by Vera E. Primus in 1977 as VEP Bookkeeping Services. Located in Philadelphia, PA, the company grew from a part time endeavor to an enterprise offering a full array of accounting services.   VEP proudly serves clients in many diverse industries.


By the mid 1980's VEP became one of the first proprietorships of its kind to fully automate its clients with the latest accounting and bookkeeping software, QuickBooks. Since that time, this technology has become an industry benchmark and is indicative of VEP's grasp of industry trends and technological advancements.
As an entrepreneurial organization, VEP developed specialized services that cater to "New Business Startup" as well as growing established midsize companies.   Since its inception, VEP has remained at the forefront of financial services through constant re-education, providing prudent business practices and general honing of staff. VEP provides Individual and Business Tax Preparation, Payroll Services, and as a QuickBooks Professional Trainer, onsite training in the number one accounting software program.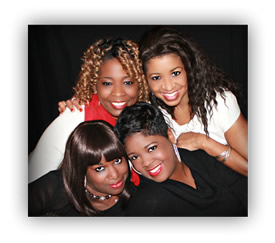 In 1995 VEP Bookkeeping Services was expanded by adding VEP Associates Professional Services.  Our main focus is top quality, cost effective event planning and management for any size conference, meeting or training.  For those looking for something special, having a wedding, reunion or a social event and would like to make a great impression let us plan your event.  VEP will assist in your site selections, marketing, promotions, mailing distribution, pre & onsite registration, onsite staffing and full financial support. We handle all the details so our clients can focus on the core of their business or event.
In 2002 we decided to incorporate a full service travel agency, VEP Travel.  Knowing that every event requires some traveling, we offer great savings and value to our clients travel needs.  Whether you are planning an event or just want to take a trip with your family we supply the ticket to fun and relaxation.
Over the years Vera Primus has organized workshops focusing on financial planning.  She has been a panelist on numerous topics ranging from accounting to event planning and travel. With her strong association with NAMD she serves on the Boards of the National Alliance of Market Developers, Inc. as the National Secretary/Treasurer and of NAMD Philadelphia Chapter as the Chapter's Treasurer. Ms. Primus has a passion for organizing various types of social and fundraising events.   She travels with her clients nationally for conferences, coordinates weddings, class and family reunions.
In addition, since 2006 Ms. Primus has been President of the Germantown High School Alumni Association, Inc., (GHSAA, Inc.) which support the students and staff of Germantown High School in their effect to maintain quality public education.  In 2014, Ms. Primus serves on the Board of Professional Travel Agents of North America (PTANA) as the Treasurer/Financial Secretary.
After graduating from Germantown High School, Ms. Primus attended the Community College of Philadelphia for General Studies and furthered her education in Business Administration at St Joseph University.   In 2005, she attended the Temple University School of Tourism and Hospitality Management and earned an Executive Certificate in Event Leadership.
Ms. Primus is a member of the Multicultural Affairs Congress (MAC), PA Society of Public Accountants, (PSPA) International Airlines Travel Agent Network (IATAN), Professional Travel Agents of North America (PTANA), Outside Sales Support Network (OSSN), Association of Bridal Consultants (ABC), National Alliance of Market Developers, Inc. (NAMD) currently hold the title of Travel Specialist for several destinations  and serves as the President of the Business and Professional Women's Federation of Mt. Airy COGIC.
For more information about Ms. Primus and her services please visit the following websites:
(www.vepassociates.com)       (www.Aweddingbyvep.com)      (www.Areunionbyvep.com)     
(www.veptravel.com)