Welcome to VEP Associates
Professional Services

VEP is made up of skilled professionals brought together to provide one-stop business services. We strive to be a valuable and accessible resource for small and medium sized businesses as well as individuals in search of event planning, travel and business services.

Overview of Services
Discover how VEP can help you and your business succeed in today's competitive environment. View our comprehensive presentation (click here).



_____________________________________

Save time and be more efficient!
VEP Associates is proud to be a member of the following professional organizations:
• Pennsylvania Society of Public Accountants (PSPA)
• Philadelphia Convention & Visitors Bureau (PCVB)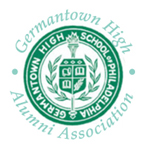 • Germantown High School Alumni Association (GHSAA)



• National Alliance of Market Developers, Inc. (NAMD)
Event Planning

VEP offers top quality, cost effective event planning and management for any size conference, meeting, weddings, reunions and other special events. We handle all the details so you can focus on your core business or event.

You can be assured of a successful, memorable affair when you work with VEP. To find out more, click on Event Planning.




...............................................................

Travel

Planning a vacation? Need to travel? Looking forward to seeing those old faces? Not sure where to start? VEP Travel by VEP Associates is here to do all the work so you can have all the fun. We will provide services from airlines to rental cars, hotels to fun things to do once you reach your destination.So leave the details to us!

www.veptravel.com

...............................................................

Business Services

Whether you are a young growing business or an established firm, VEP can provide key support functions so you can focus on other values of your business.

Our support services include professional counsel on New Business Start Up Services, Record Keeping & Accounting Services, Income Tax Services, and Bookkeeping Training using QuickBook, click on Business Services.



Associates

Marketing
Norm Bond & Assocs

Web Design
Alphaweb1

___________________________________

VERA E. PRIMUS
VEP Bookkeeping Services
VEP Associates Professional Services
P.O. Box 103
Jenkintown, Pa. 19046